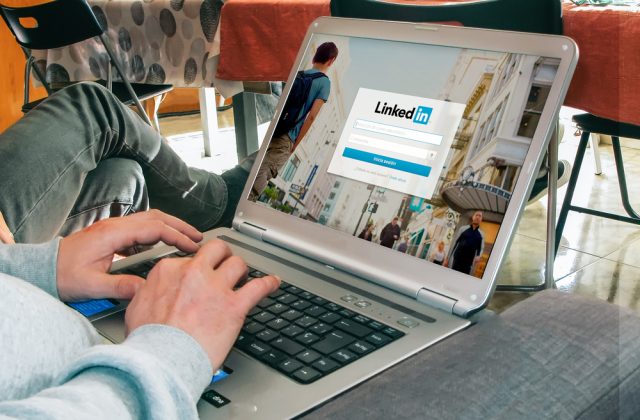 Should social media be an extension of the workplace? What if it's a professional networking site? That question is being raised in a lawsuit brought by a woman who claims that a bank should be held responsible for their employee sending her a sexual image via LinkedIn. The woman, identifying herself only as Jane Doe, claims that an employee of SunTrust Banks sent her messages that included a picture of his genitals from a corporate LinkedIn account. Doe alleges that this took place during a recruitment conversation.
According to the lawsuit, Doe met Aaron Eichler years ago and maintained a professional relationship. Eichler allegedly asked Doe if she was interested in a job opportunity, and after she said yes, his messages turned, well, less than professional. "So what are you doing up so late?! Here's my number if you wanna play," he allegedly messaged her. He later sent her the graphic sexual image.
Doe told Bloomberg that she was shocked by the picture, but didn't know how to block Eichler on the LinkedIn app. A spokesperson for the social networking site told the news outlet that such behavior "is prohibited and violates our user agreement."
Ben Meiselas, Doe's attorney from the firm Geragos & Geragos, told Bloomberg, "Corporate sexual harassment training must meet the demands of an evolving digital world."
In the lawsuit, Doe's attorney says that SunTrust's lawyer sent a letter before the complaint was filed. In the letter, the attorney said "she was 'perplexed' why the SunTrust corporate defendants would be responsible for conduct committed by defendant Eichler using his professional LinkedIn account."
In a statement to LawNewz.com, SunTrust said:
We do not tolerate harassing conduct and take appropriate actions as warranted. Once we were made aware of the allegations, we promptly began an investigation. He is no longer with the company.

We will decline to comment further on this  pending matter.
[Image via Shutterstock]
Have a tip we should know? [email protected]