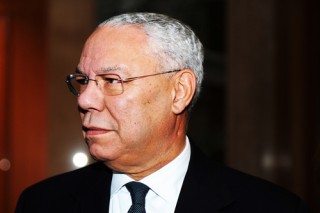 The State Department issued a memo announcing final action regarding classified information sent to the private email accounts of former Secretary of State Colin Powell and the staff of fellow former Secretary Condoleezza Rice. After reviewing records preservation and the use of personal hardware and software of Secretaries Madeleine Albright, Colin Powell, Condoleezza Rice, Hillary Clinton, and John Kerry, the Department announced that all classified information related to Secretaries Powell and Rice has been moved from the Department's unclassified network to secure storage. The Office of the Inspector General is satisfied that all of the classified information is now protected.
The investigation had found 19 sensitive emails between the two Secretaries and their staff, with 12 containing information classified as Secret or Confidential, although the messages were not marked as such when they were sent.  Some were labeled "NODIS" (No Distribution) in the subject or body. None of the emails were found to contain Intelligence Community information.
After these findings, the Department of State indicated that additional classified or highly sensitive information that was not meant for distribution may exist in archives associated with Secretaries Rice and Powell, and their staff. They now announce that any such information has been taken care of.
Secretary Powell told ABC News, "I have reviewed the messages and I do not see what makes them classified." He said the emails were sent from his executive assistant, who thought the Secretary should see them right away, and sent them to his personal email address. "If the Department wishes to say a dozen years later they should have been classified that is an opinion of the Department that I do not share."
A representative for Secretary Rice told ABC that the emails were sent to her assistant, and that the Secretary never used a personal email account while in office. The statement also said the messages involved diplomatic conversations, and confirmed that they did not contain intelligence information.
[h/t ABC News, image via Thomas Koch/Shutterstock]
Have a tip we should know? [email protected]