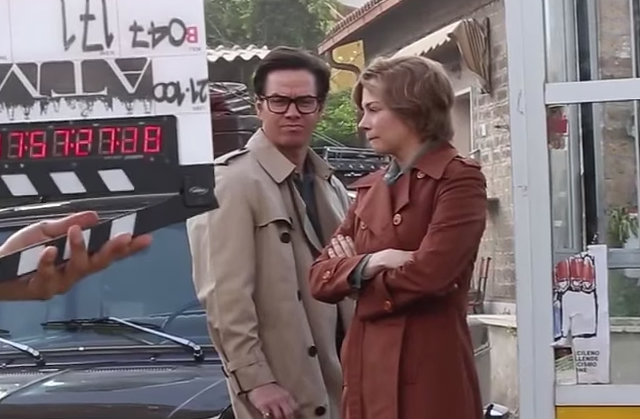 How did Mark Wahlberg get paid $1.5 million for reshoots while co-star Michelle Williams only got less than $1,000 on a $80 per diem rate? A new report from TheWrap may have the answer. A source described as "an individual with knowledge of the deal," said Wahlberg's contract established nothing about reshoots for the movie All the Money in the World. That allowed his agent Ari Emanuel to leverage filmmakers into a considerable payday.
Williams' contract reportedly already required her to do reshoots.
News first broke about the cash difference on Tuesday. Sources described as "three people familiar with the situation but not authorized to speak publicly" revealed the details, according to USA Today.
The agency WME, which reportedly represents both actors, did not immediately return a Law&Crime request for comment. It remains unclear why Wahlberg's contract lacked reshoot clauses. What also remains unclear are the specific circumstances and initial decision-making that led to him and Williams having different deals.
The situation with this Money movie strikes a few fraught topics. Reshoots happened in the first place after lead actor Kevin Spacey was replaced amid numerous sexual harassment and assault claims. This whole thing with the Williams/Wahlberg pay disparity also hit on the subject of the gender pay gap in Hollywood. Some of their peers quickly said the obvious difference was unfair.
Please go see Michelle's performance in All The Money in The World. She's a brilliant Oscar nominated Golden Globe winning actress. She has been in the industry for 20 yrs. She deserves more than 1% of her male costar' s salary. https://t.co/HIniew6lf7

— Jessica Chastain (@jes_chastain) January 10, 2018
This is so messed up that it is almost hard to believe. Almost. This is how this business works. I wonder if the studio or Wahlberg will do something to make the situation less insane. https://t.co/RsunBlOeCk

— Judd Apatow (@JuddApatow) January 10, 2018
[Screengrab via Entertainment Tonight]
Have a tip we should know? [email protected]