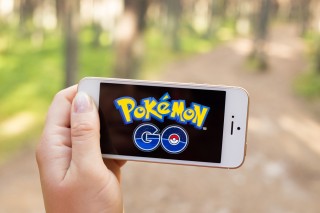 There have been a lot — seriously, a LOT — of stories involving people who found themselves targeted or otherwise in trouble due to playing Pokémon Go, but a group of players in Las Vegas were apparently ready for trouble. Early Monday morning, an underage driver and an armed passenger allegedly drove up to six people who were playing the game in a park, and tried to rob them, demanding property, the Associated Press reported. They didn't realize that one of the players had a concealed weapons permit and was carrying a gun himself.
The Pokémon player drew his weapon and both sides started firing. According to Las Vegas police spokeswoman Laura Meltzer, one of the players was hospitalized after being shot in the stomach, and the alleged attempted robber was also hospitalized with a non-life threatening injury.
According to the AP, the area where the players were hanging out, Gary Reese Freedom Park, has been mentioned on Facebook as a popular location for the game.
[Image via Kaspars Grinvalds/Shutterstock]
Have a tip we should know? [email protected]