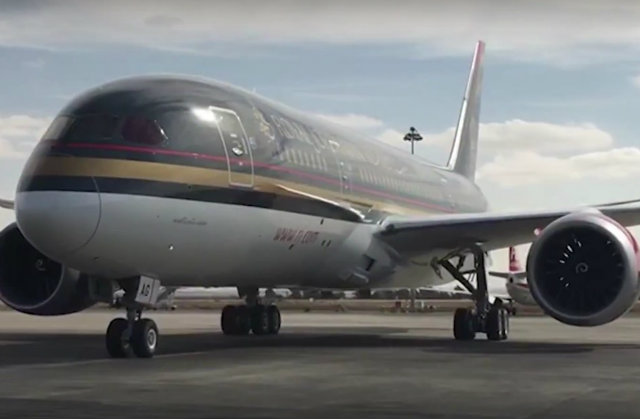 What's going on with Royal Jordanian? On Monday, the Middle Eastern airline posted a tweet saying that U.S. officials talked to them about security concerns. Because of that, they'd be banning some electronics as carry-ons during certain flights to the States and Canada. The policy was slated to begin Tuesday, but that Tweet is now deleted. Here's a screengrab so you can read the full thing, however.
Royal Jordanian has deleted its tweet regarding the #electronicsban. pic.twitter.com/LdFsAPWfMy

— Jon Ostrower (@jonostrower) March 20, 2017
We reached out to the Department of Homeland Security. However….
"We have no comment on potential security precautions, but will provide an update when appropriate," Acting Deputy Assistant Secretary David Lapan told LawNewz.com.
We also reached out to the airline for comment.
An aide, speaking on condition of anonymity, reportedly explained to The Dallas Morning News on Monday that Homeland Security Secretary John Kelly told lawmakers over the weekend about a new electronics ban. Another U.S. government official told the outlet on background that such a ban has been considered for weeks.
This ban's scope remains unclear, however. What countries and airlines are effected? Only Jordan, or others? What specific threats would this policy prevent? The Dallas News said they learned it'd affect 10 foreign airports, but the source reportedly didn't specify more than that since they weren't authorized to talk about it publicly.
Jordan is an ally of the United States, with both nations helping each other out in intelligence efforts.
"The United States deeply values its long history of cooperation and friendship with Jordan, with which it established diplomatic relations in 1949," the State Department touted in a 2014 statement. "The United States appreciates the special leadership role that Jordan plays in advancing peace and moderation in the region."
The Royal Jordanian airline is headquartered in the city of Amman.
Have a tip we should know? [email protected]