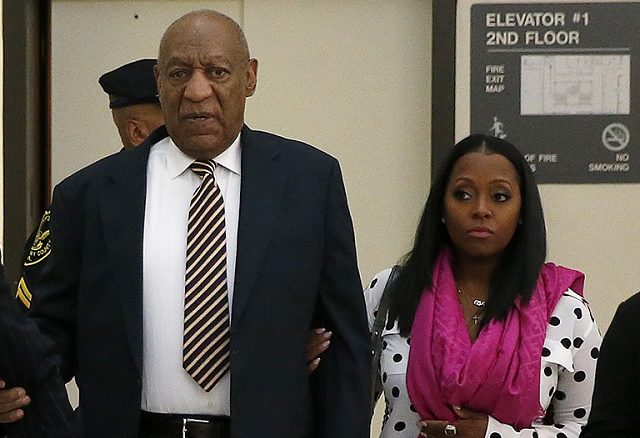 Bill Cosby arrived in court on Monday for the trial where he is facing charges for allegedly drugging and sexually assaulting Andrea Constand, a Temple University employee, in 2004. The comedian wasn't alone, as he showed up with Keisha Knight Pulliam, the actress who played Rudy Huxtable, the youngest daughter of Cosby's character on "The Cosby Show."
Pulliam is not the only member of Cosby's fictional family expected to be at the trial. Phylicia Rashad, who played Cosby's wife on the sitcom which ran from 1984 to 1992, has also been reported to be appearing at the trial. Both Rashad and Pulliam have publicly defended Cosby's character in the wake of the allegations against him.
Constand first went to authorities with her allegations against Cosby in 2005, but law enforcement officials opted not to press charges at the time. Since then, she and the comedian reached a civil settlement, and in recent years, dozens of other women have come forward, accusing Cosby of sexual assault. Cosby has denied all of the allegations against him.
The comedian does not plan on taking the stand in this trial. Instead a deposition from Constand's civil lawsuit will provide his side of the story. At that deposition, Cosby claimed that he and Constand had consensual sex. He also admitted to having Quaaludes, which were meant for him  to give women he wanted to sleep with.
Have a tip we should know? [email protected]