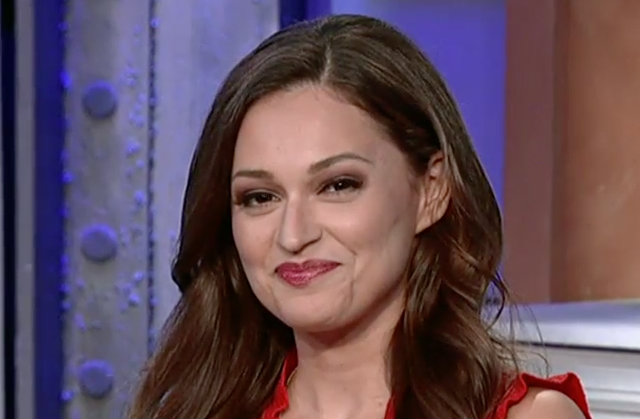 A stalker who harassed former Fox News panelist Joanne Nosuchinsky was arrested, police told the New York Daily News on Monday. As told by NYC authorities, Douglas Yoxall's interest was anything but healthy. They claim that since at least January 2016, he sent her thousands of text messages, some threatening, and called the network hundreds, perhaps thousands of times.
Nosuchinsky, Miss New York USA in 2013, worked as a panelist on Fox News' Red Eye and The Greg Gutfeld Show until she left in August to become an actress. The 28-year-old reportedly first filed an aggravated harassment complaint against the 33-year-old Yoxall in January 2016.
Judging by the allegations, that didn't change the suspect's mind. He sent roses to Nosuchinsky's apartment on May 11, according to police.
The road to Yoxall's arrest started in Kansas. Local authorities were already aware of him: The NYPD had reached out to them because he is a resident of Woodston.
Well, a Kansas highway patrol officer reportedly pulled him over Thursday for some sort of traffic infraction, and during questioning, Yoxall allegedly said he was going to New York City to see a woman he liked, and get her back. But the cop lacked cause to arrested him, though Yoxall acted nervous when asked if he had any weapons, and had a shovel in the back of his car, sources told the outlet. He did not consent to a search of his car, and was let go.
But this Kansas Highway Patrol officer gave the New York Police Department the heads up. NYC arrested Yoxall on Sunday after he learned he was going to a charity bowling event at Port Authority.
[Screengrab via Fox News]
Have a tip we should know? [email protected]