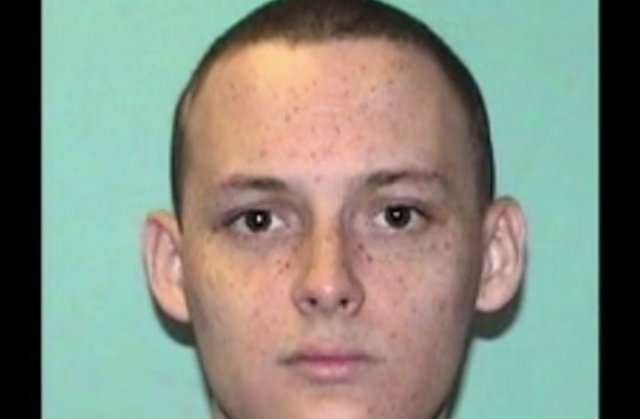 We are learning more about a gunman who shot up a New Mexico school on December 7th. The gunman killed students Francisco Fernandez and Casey Marquez before failing to get more victims, authorities say, and ultimately committed suicide with a firearm. The FBI identified the suspect as 21-year-old William Edward Atchison, and more is being learned about him according to a Daily Beast report.
Atchison had a lengthy online history, darting back and forth between sites including mainstream video game store Steam, infamous neo-Nazi site The Daily Stormer, and Encyclopedia Dramatica, which describes itself as a satirical Wikipedia. He went by dozens of user names, some described as racist.
On Dramatica, where he was sometimes a moderator, he actually alienated other users with "shitty" pro-Trump commentaries on the front page. He also put up memes the Beast described as pro-Columbine. The site actually banned one of his accounts, "Al Gore," for two years after it was described as a "troll."
His behavior carried over to other sites. In a Steam review for the game Doom II, he described it as "LOLumbine."
Elsewhere on the site, he displayed strong sympathies with Nazis, even leaving a bad review for one of the Wolfenstein games, a series in which players fight Nazis.
"I find this game highly offensive for featuring mass murder against your own race," he wrote. He wrote "RIP Hitler" in another review.
Mass shooting references and praise are a recurring element in his reported online activity. He'd use named based on figures like Anders Breivik, the Norwegian far-right mass murderer, Adam Lanza, who murdered children and students as Sandy Hook Elementary School, Elliot Rodger, a mass killer fueled by misogynist resentment of women, Cho Seung-Hui, the Virginia Tech shooter, and Omar Mateen, the Pulse nightclub shooter.
"Suicides are ignored," Atchison wrote online using the name Vance Stone about the suicide of someone he elsewhere described as a friend. "Suicidal people who commit mass murder, however, get the entire world's attention, garner thousands of fans / fangirls, become a household name and become celebrities."
Other names he used: "Future Mass Shooter" and "School Shooter."
He caught the FBI's attention in 2016 after agents learned he asked users on a gaming forum how to get a "cheap assault rifle." In a press conference last week, FBI Special Agent Terry Wade said that Atchison insisted it was a joke and that there were no plans to conduct attack.
Atchison later complained on a comment in his YouTube account. He continued to describe the assault rifle statement as "trolling" and said the FBI "said they didn't think I was a serious threat and understood the satire."
Investigators said last week that Atchison did not know his victims, 18-year-old Fernandez, a football player, and 17-year-old Marquez, a cheerleading captain at Aztec High School. He had been a student there years before, however. Authorities did not supply a possible motive for the killings.
Correction – Dec. 15, 1:32 p.m.: The original version of this article stated that Atchison went under the name "Future School Shooter." It was actually "Future Mass Shooter." He also went by the moniker "School Shooter." We've updated the article to reflect this.
Have a tip we should know? [email protected]