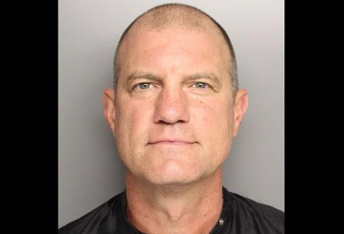 A South Carolina pastor was arrested and charged with inappropriately touching a 12-year-old girl earlier this week. What makes this otherwise terrible story notable, however, is just how Pastor James Brian Briley was caught.
WYFF News 4 reports that The Julie Valentine Center, a non-profit organization set up to support sexual assault and child-abuse survivors, says they received a strange phone call on the hotline Monday evening. The executive director of the center, Shauna Galloway-Williams, told the news station Briley called the center's hotline and gave an incredibly detailed description of the alleged incident involving a 12-year-old girl.
Galloway-Williams explained employees at the center are state-mandated reporters, meaning they are required by law to inform the authorities when they get information about crimes against children. Accordingly, the center reportedly contacted the Greenville County Sheriff's Office and informed deputies about the call.
According to investigators, they interviewed the alleged victim and obtained a warrant to search Briley's home. Deputies also said Briley confirmed much of what the victim told them and even provided additional details about the incident, admitting he had inappropriate sexual contact with the girl at his home last Sunday.
In an interview with the news station on Friday, Galloway-Williams said never in her 10-years at the Julie Valentine Center, or anywhere else in her 20-year career, had an individual called to report they committed a child-sex crime.
Briley was booked on charges in the Greenville County Detention Center and released after posting $25,000 bond.
Have a tip we should know? [email protected]