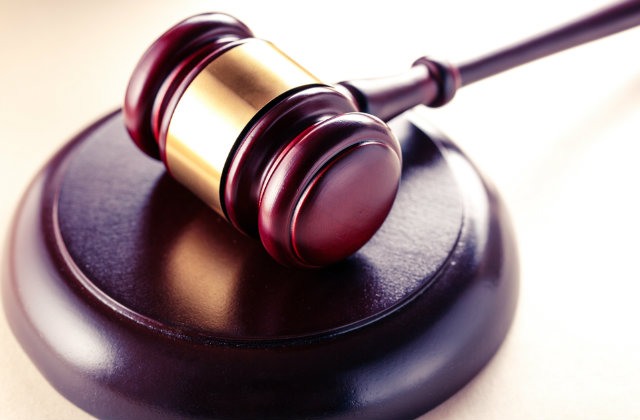 Let's say you've plead guilty to certain charges, and the sentencing hearing comes around. You know it's going to be bad day when the court looks at the sentencing recommended by law, and thinks it's way, way too light. On Friday, Utah Second District Court Judge Michael Direda said defendant Jason Reed Barber, 48, wasn't getting off easy, according to a KSL report.
"I'm happy to stand face-to-face, chest-to-chest with any legislator, with the governor of this state, and defend my position that that 45-day recommendation is a joke," Direda said in court. "It's an absolute travesty."
What has him so mad? Charging documents obtained by the outlet say that in 2013 Barber and his girlfriend bought a cabin with victims Paul and Nicole Lambert for $350,000. The property was to be managed jointly under an LLC by Paul and Jason. But prosecutors say Barber took out a $205,000 loan using the cabin as collateral, made himself and his now-wife managers of the LLC, and made up documents giving them a majority control of the LLC. Long story short, Barber didn't pay back the loan money, which he said would be used for a golf course project. Instead, he blew it on on himself, allegedly on vacations, cars, and a wedding. He didn't repay the loan, and the cabin foreclosed despite efforts by the Lamberts to save it by spending expensive legal fees.
"I've been doing it for 18 years and saved my money, and you stole it all from me," Paul Lambert said in court on Friday. "It has changed my life forever. You took our money and you went and played with it."
Barber pleaded guilty in 2016 to communications fraud, punishable by up to 15 years in prison, and forgery, by up to five years behind bears. As part of the deal, he agreed to pay back the Lamberts $268,000 by October of 2017. Well, it's October of 2017, and he has only paid $30,000. Prosecutors say he also owes a land developer $250,000, and must pay a federal tax lien of $3.4 million.
On Friday, Barber's lawyer David Black said he client really did want to pay back the money, despite lacking the cash, but Direda wasn't convinced Barber even wanted to do it.
"The problem is, I have no confidence that you'll do it," Direda said. "I don't have confidence in your sincerity to do it."
He sentenced the defendant to serve one to 15 years in prison.
[image via Garsy and Shutterstock]
Have a tip we should know? [email protected]