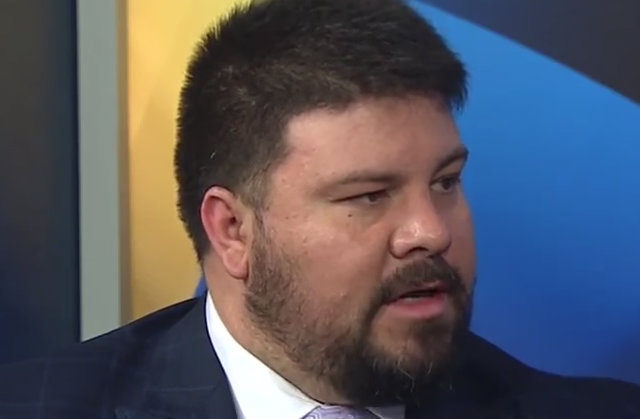 Ex-Oklahoma lawmaker Ralph Shortey has agreed to plead guilty, and is expected to admit seeking sex from a teenage boy. In exchange, three child porn charges will be dropped, his attorney Ed Blau told KOCO5 in a Saturday report.
On March 8, he started chatting with an underage boy on the instant messenger app Kik, according to his federal indictment.
"I need money for spring break," wrote the boy, identified in court docs as John Doe.
"I don't really have any legitimate things I need help with right now," Shortey wrote, according to the indictment. "Would you be interested in 'sexual' stuff?"
They set up a meeting for sex at a Super 8 Motel. The teen's father called cops about his son being missing, and being seen entering a hotel room with a man. Cops discovered the boy and the Republican lawmaker at a room, said court docs. There, police discovered Shortey's backpack containing an opened box of condoms and a laptop computer.
The ex-politician, who resigned from office shortly after his arrest, is expected to admit to one count of child sex trafficking. In exchange, federal prosecutors will drop one count of production of child pornography and two counts of transportation of child pornography. The indictment said Shortey got at least one picture of the teen boy's genitals, and he emailed illicit videos depicting other minors.
[Screengrab via KOCO5]
Have a tip we should know? [email protected]