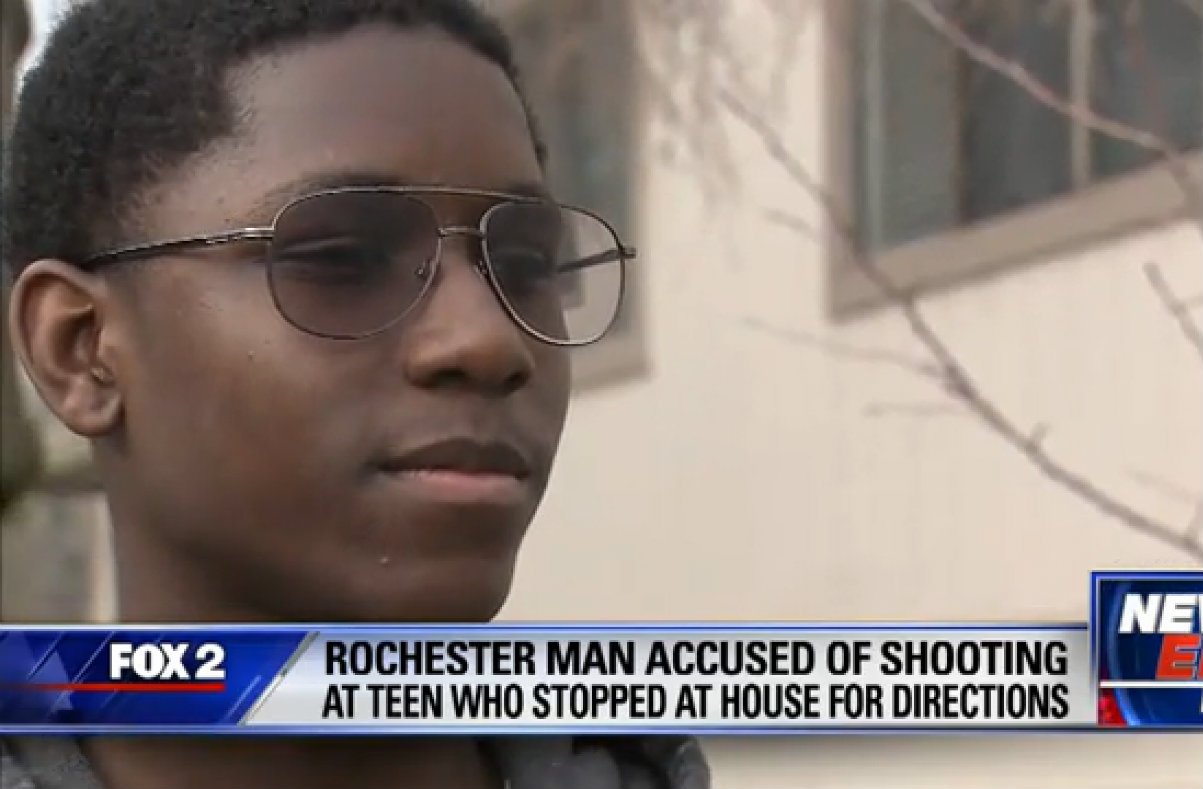 A black teen in Michigan was allegedly shot at after asking for directions, and his mother said it was a racially motivated attack. Now the local sheriff's office is involved, and an adult man faces possible charges for the incident.
For 14-year-old Brennan Walker, it started Thursday morning when he woke up late for school, he told Fox 2 Detroit. He tried walking to Rochester High School, and but couldn't look up directions because because his mother had previously taken away his cell phone. Getting lost, he tried finding a stranger for help, so he approached a nearby home.
"I got to the house, and I knocked on the lady's door," he said. "Then she started yelling at me and she was like, 'Why are you trying to break into my house?' I was trying to explain to her that I was trying to get directions to Rochester High, and she kept yelling at me. Then the guy came downstairs, and he grabbed the gun. I saw it and started to run, and that's when I heard the gunshot."
The man missed, but Brennan escaped, and said he cried after the incident.
"It is just absurd that this happened," said Oakland County Sheriff Michael Bouchard. He said his office is going to ask for "every charge permissible" against the suspect.
Walker's mother suggested race played a role in the man's alleged decision to shoot. Lisa Wright and her son watched surveillance footage of the incident with investigators.
"One of the things that stands out–that probably angers me the most–is while I was watching the tape, you can hear the wife say, 'Why did 'these people' choose my house?'" she said. Then after a brief pause, "Who are 'these people'?"
The adult man is at Oakland County Jail, pending the issuance of criminal charges, Oakland County Sergeant S. Law told Law&Crime over the phone. An arraignment has not been scheduled, though one may happen in the afternoon. Officials are not releasing his name or a mugshot because he has not been charged with a crime. The incident remains under investigation, Law said.
[Screengrab via Fox 2 Detroit]
Have a tip we should know? [email protected]